LehmanLaw Mongolia cryptocurrency lawyers provide proactive legal planning, strategies and service to keep Mongolia based cryptocurrency exchange platforms business running smoothly. Our lawyers and professionals deal with all aspects of emerging cryptocurrencies pertaining to Mongolia, including Mongolia based e-wallet providers, Mongolia smart contract services, Mongolia digital miners, and Mongolia cryptocurrency investors. Our lawyers seamlessly provide a reliable Mongolia legal service to maneuver through complex financial regulations and the legal ambiguities of this emerging cryptocurrency market and cyber exchanges.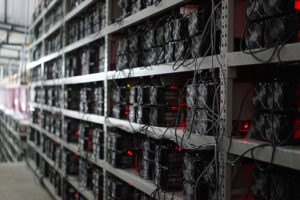 At the start of 2018, over a thousand cryptocurrency specifications will exist worldwide. Our attorneys deal with the Mongolia related aspects of these issues. The legal status of cryptocurrencies varies substantially from country to country and is still undefined or changing in many of them. While some countries have explicitly allowed their use and trade, others have banned or restricted it. Likewise, various government agencies, departments, and courts have classified cryptocurrencies differently.
The fact is, like it or not cryptocurrencies in some form and shape are "here to stay" Our cryptocurrency lawyers and other professionals are here to help define the current viability of ICO's and cryptocurrencies as it relates to Mongolia. With its widely available real estate and cooler weather, Mongolia provides an excellent location for high level intensive cryptocurrency mining operations.
Our attorneys are licensed in Mongolia and are able to provide both Mongolia regulatory support and the broad corporate guidance that any Mongolian cryptocurrency businesses needs to succeed.
In addition to our attorneys' experience in the cryptocurrency space, LehmanLaw Mongolia attorneys are available to help with Mongolia legal issues for cryptocurrency operations such as corporate law, intellectual property, commercial litigation, regulatory compliance, and other finance related regulations, tax law, employment law, and international law.